SeatSCAN is available for free to all Rideshare Drivers who want to share their business or website on their headrest.

We have discontinued access to SeatScan App in late 2021

LEARN HOW IT WORKS
Ad Exchange Coming Soon!
Advertise businesses, products, and events that you and your riders love. Our upcoming exchange will provide everything you need to make money and also benefit from exclusive driver offers.
Learn More
Driver Support
We are here to help you every step of the way! We have pulled together a number of resources and FAQs.
SeatSCAN Resources
Product Updates
Free Prints for All Rideshare Sellers Headrest Owners
We are thrilled to announce free prints for all Rideshare Sellers headrest cover owners!
New Driver Rating Inserts for Headrest Covers
New driver rating cards will ship with RideshareSellers headrest covers. Join us on Facebook and let us know what you think!
Videos
Headrest Covers
What's New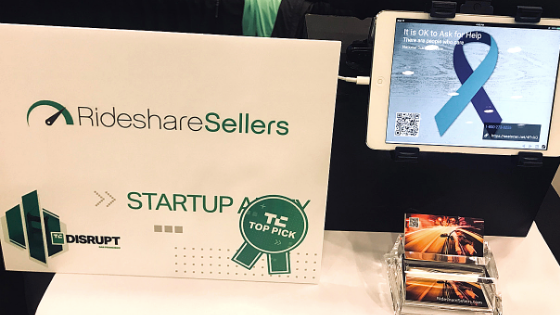 RideshareSellers Selected as TC Top Pick for Disrupt 2018
We are honored to be selected as a TechCrunch Top Pick for Disrupt 2018 for Mobile / Transportation category. At TCDisrupt we unveiled SeatSCAN 2.0!
SeatSCAN Reviewed on RideSharingWorld.com
At Rideshare Sellers, we LOVE connecting with a passionate and experienced rideshare driver community. One of those members, Joseph Giannotti, runs RideSharingWorld.com, so we jumped at the chance to get him into SeatSCAN to take an in-depth look took at what we are up to. We were thrilled to see his first offerings created in SeatSCAN. Like us, Joseph is […]
Frequently Asked Questions