Rideshare Sellers is dedicated to self-employed rideshare drivers who want to make more money by driving smarter, not harder! Our goal is to share expertise, tools, and other resources for professionals who also drive Uber, Lyft, and other ride share services.
OUR MISSION
Our mission is to empower Rideshare drivers to be successful entrepreneurs
OUR OFFERING
In addition to continuous work to bring expertise from a number of disciplines, as technologists we have create a too called SeatSCAN. Currently, SeatSCAN is an rider engagement platform so you you can share your business on the back of your headrest and track results. We provide everything you need including headrest covers (available for $9 on Amazon), and a free online ad designer and analytics platform called SeatSCAN. Learn More
We are just getting started so your feedback is critical to us being successful together.
If you are interested in advertising opportunities, please visit our advertisers page or contact us directly.
A Few Words from our Founder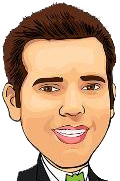 Hello rideshare driver community!
I created Rideshare Sellers for employed drivers who use Uber and Lyft and want to share their business with riders.
If that sounds like you, I want to partner to get your input and feedback to make SeatSCAN the ultimate tool to help you make more money. Rideshare Sellers puts the driver at the center of our universe.
Helping you make money is very important to our success but helping people and being socially responsible is where I am focusing my energy at Rideshare Sellers.
I am excited to grow the Rideshare Seller network with you!
Feel free to contact me anytime at:
We want to help you engage and excite passengers in a new way!
SeatSCAN Reviewed on RideSharingWorld.com

At Rideshare Sellers, we LOVE connecting with a passionate and experienced rideshare driver community. One of those members, Joseph Giannotti,…

Read more